Free online courses

Examples of our online educational resources
Bridging the training gap in eye care
Eye care human resources faces many challenges. Limited training facilities and faculty, not enough ophthalmologists and eye care teams, poorly distributed and isolated workforces. This is a central challenge, in low and middle-income countries, where 90% of avoidable blindness is found.
To address this challenge, the ICEH Open Education programme is developing a series of online courses in key topics in public health eye care. All the courses are free to access and the course materials are published as Open Educational Resources (OERs) under a non-restrictive copyright license called Creative Commons. This means that all the course content be legally downloaded, adapted and shared by eye care clinicians, educators and learners.
Stay informed about the ICEH Open Education programme: Sign up to the ICEH e-mail list
ICEH's free online courses
Global blindness: Planning and managing eye care services
Understand global blindness and how to plan effective eye care 
Learn about the WHO definitions of visual acuity, the burden of visual impairment, the Global Action Plan and explore the key management strategies for cataract and refractive error services. Discover how principles of planning can be applied to address local eye care needs.
Register now: Course starts 20th February 2017 on FutureLearn.
Find out more:
---
Eliminating trachoma
Discover how communities and experts are joining together to end trachoma disease across 42 endemic countries by the year 2020.
This course is aimed at the personnel implementing and managing trachoma programmes at a district and community level. It provides insights from stakeholders, experts and professionals as they share their experiences of their successes and challenges of eliminating blindning trachoma.
Register now: Course starts 17th February 2017 on FutureLearn.
Download the course flyer (PDF)
---
Ophthalmic epidemiology 1. Basic principles
Learn the key features and examine the uses of the main epidemiology study types for eye care.
Understand the key concepts of prevalence and incidence, explore the causes and distribution of visual impairment in populations, learn about key epidemiological study designs and assess their strengths and limitations for studying eye disease.
Enrol for this course on Open Study at LSHTM
---
Ophthalmic epidemiology 2. Application to eye disease
Learn the key features, and examine the uses, of epidemiology for eye care.
Critically analyse the different features of the main epidemiological study designs and discover how they are used to address different research questions in eye health
Enrol for this course on Open Study at LSHTM
---
ICEH Open Education Webinar series
ICEH is hosting a series of live webinars between January and May 2017 to explore the benefits and challenges of Open Education with eye care educators and organisations.
View previous webinars and register to join upcoming webinars
---
Benefits of Open Educational Resources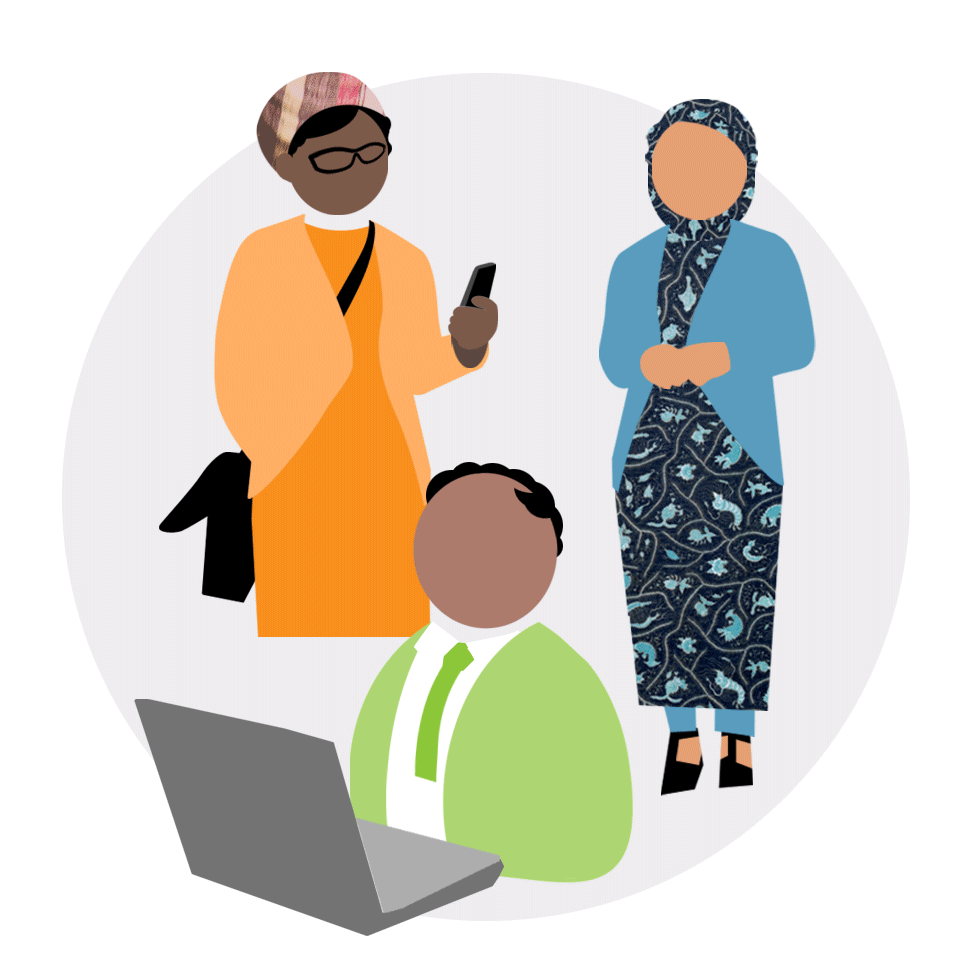 OER can increase innovation, raise standards and foster knowledge sharing as they are reviewed by learners, educators, policymakers and employers.
1. OER can reach across traditional barriers of age, culture, cadre and cost
2. OER can support educational facilities with limited faculty or infrastructure
3. Educators gain new ideas for practice and career enhancement
4. Continuous quality assurance through collaboration.
Find out more about our free online courses
To stay informed about new course releases please subscribe to the ICEH email list
Educators interested in re-using and adapting the course materials can contact us at
Acknowledgements
We gratefully acknowledge the support of partners, course participants and funders: