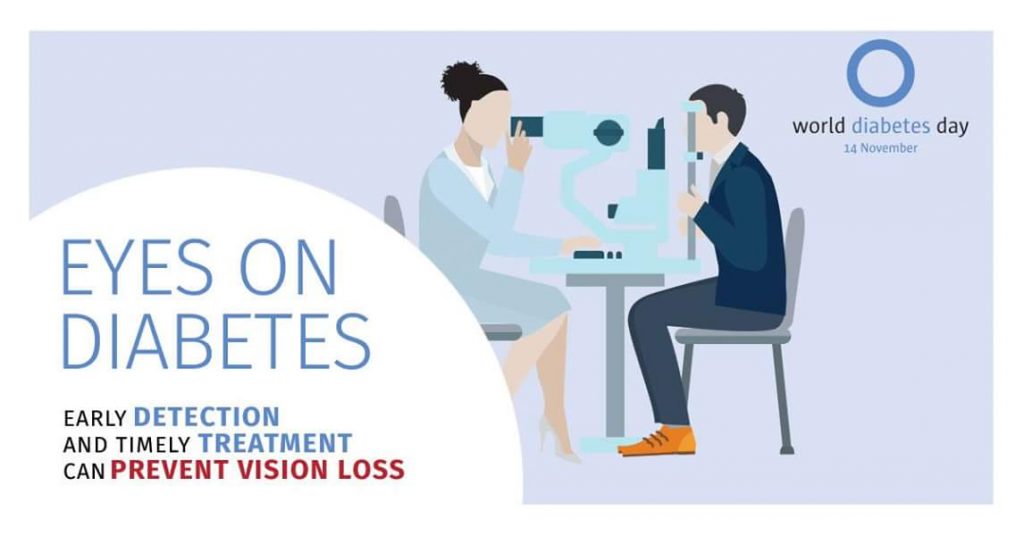 The World Diabetes Day is marked globally on 14th November each year. In 2016 the theme was 'Eyes on Diabetes' and the focus was on creating awareness on Diabetic Retinopathy, a potentially blinding eye condition. The burden of both diabetes and diabetic retinopathy is increasing all over the world, but the rate of increase is particularly notable in low and middle income countries.
ICEH Alumna Nyawira Mwangi, an RD student and an alumni of the MSC PHEC at ICEH, coordinated some activities around the theme of the World Diabetes Day in Kenya. These included public engagement activities, screening, awareness walk, and an academic symposium. This was done in partnership with the Ministry of Health, Kenya Medical Training College, Kenyatta National Hospital and City Eye Hospital. The head of the Division of Non-Communicable diseases in the Ministry of Health, Dr Joseph Kibachio was the chief guest and he delivered the Avedis Donabedian lecture. The head of Ophthalmic Services at the Ministry of Health, Dr Michael Gichangi, an ICEH Alumnus, gave the key note address.
ICEH Alumni Lindsay Hampton and Dorothy Mutie also gave presentations at the events. Nyawira Mwangi's research degree focuses on patient empowerment to improve access to services for diabetic retinopathy in Kenya.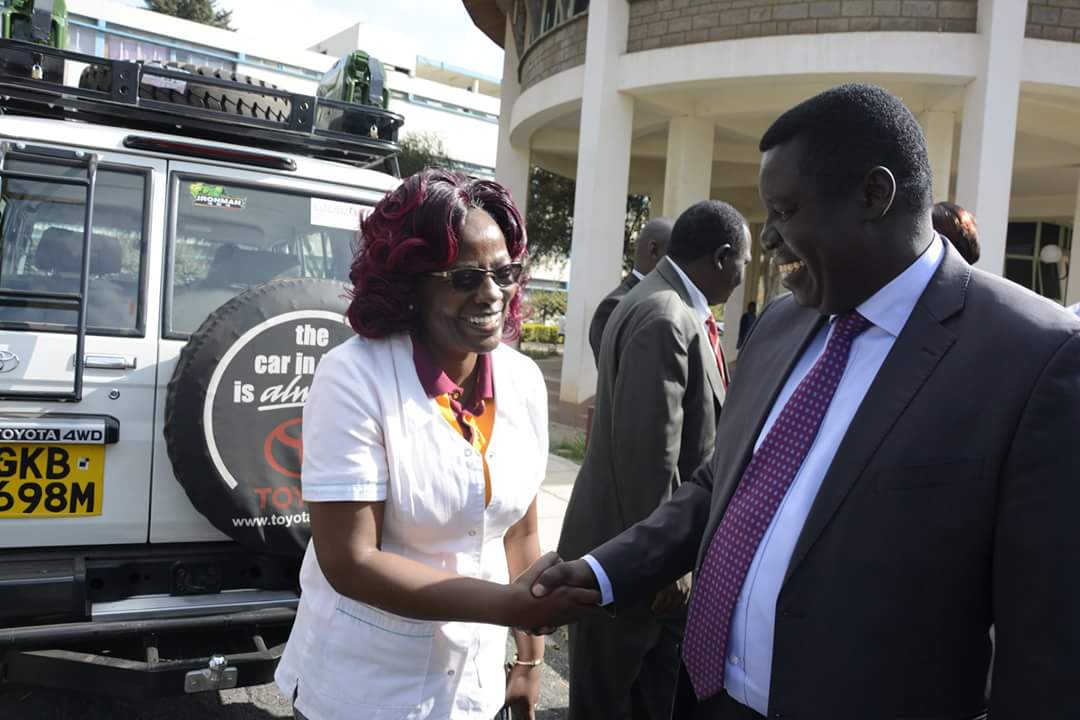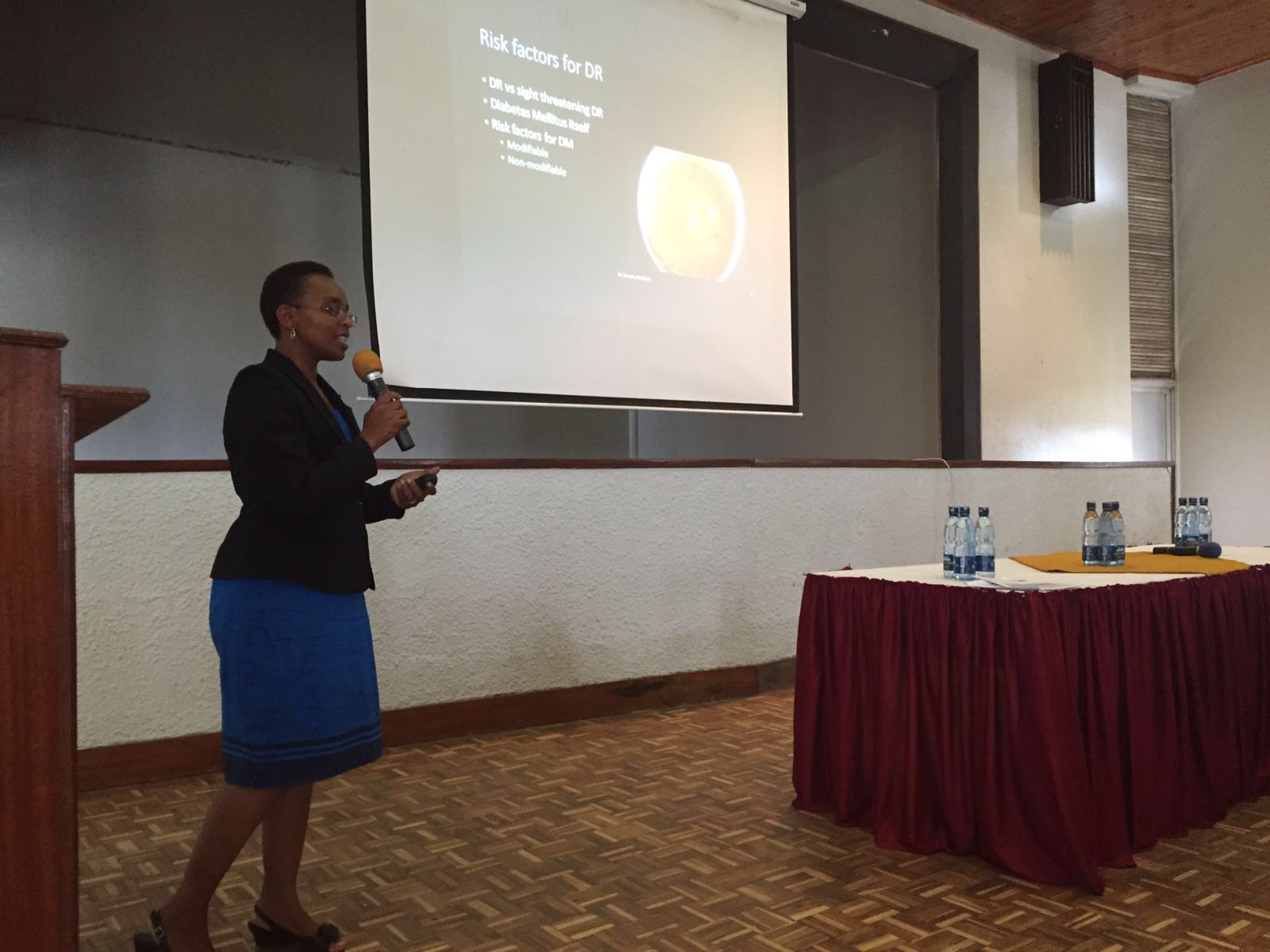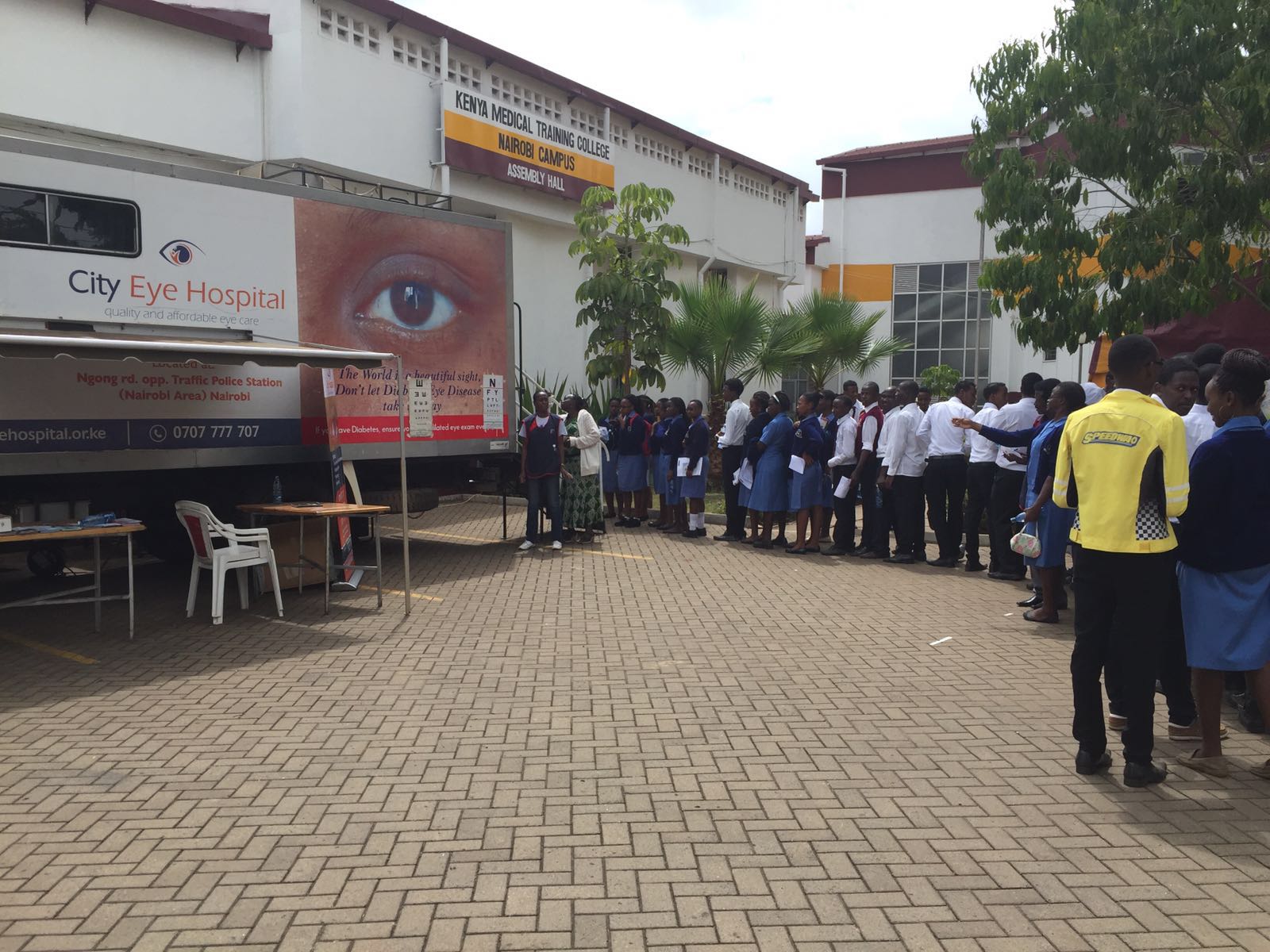 This is a public engagement activity which our 2013/14 Alumna, Nyawira Mwangi (current CEHC Research Fellow) coordinated. The subject of Nyawira's PhD research is diabetic retinopathy.
Image Credit: Nyawira Mwangi