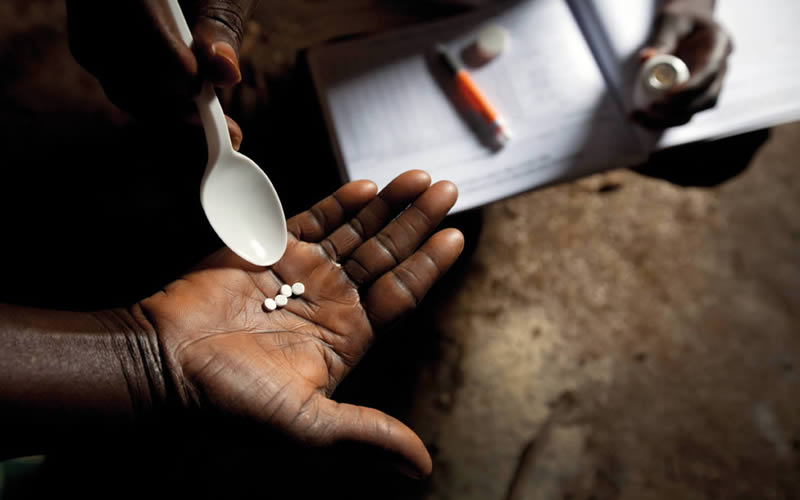 Caption: Community distribution of ivermectin for onchocerciasis. NIGERIA.
Exploring alternative models of primary eye care in Nigeria
Patent medicine vendors are informal drug sellers who have usually received minimum or no training. In Nigeria patent medicine vendors are licensed to sell a limited range of medication and most communities have access to a patent medicine vendor. Due to ease of access, flexible pricing structures and their long opening hours patent medicine venders are often the first port of call for common health conditions such as fever, headaches and diarrhoea.
Studies have shown that eye conditions are very common in Nigeria, affecting approximately 20% of the population, but eye care services are mainly located in urban areas. The purpose of this study, which was undertaken in rural and urban areas in Northern Nigeria, was to explore who community members go to when they have eye problems and whether they would be willing to frequent patent medicine vendors if they were trained in simple eye care. During this study patent medicine vendors were also interviewed to assess their knowledge of eye conditions as well as their willingness to be trained, and the views of staff working in eye clinics was also sought.
The findings will be used to guide the next phase of research.
Funding:
Collaborators:
Sightsavers Nigeria Country Office