Key Informant Method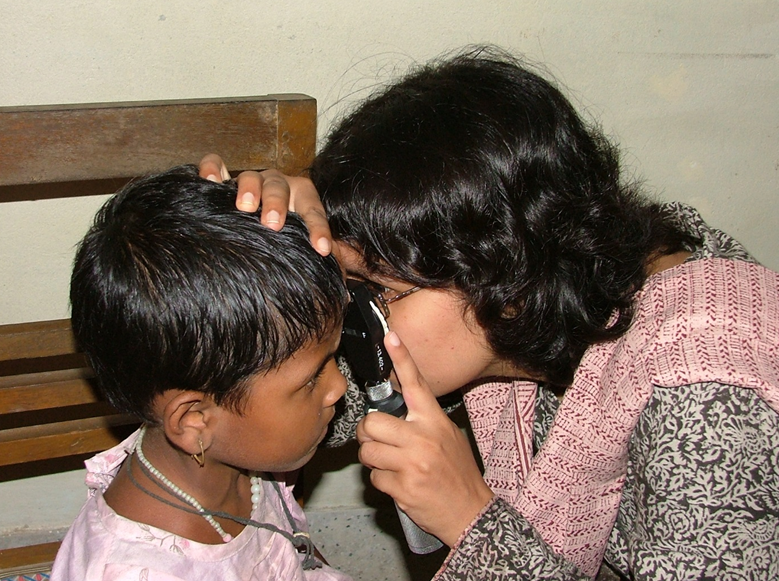 Caption: Child identified as being blind by a key informant in Bangladesh being examined by an ophthalmologist in the temporary clinic set up in the community.
Estimating the prevalence of blindness in children – the Key Informant Method
The key informant method was developed in Bangladesh by Dr Muhit, who subsequently undertook a national survey, providing the first population based data on the prevalence and causes of blindness in children.
The findings were used to design a national programme for control of cataract blindness, which was found to be the commonest cause of avoidable blindness in children. As a results of the Bangladesh Childhood Cataract campaign, which was funded by Sightsavers and the Fred Hollows Foundation, over 30,000 blind children were identified, almost 9,500 cataract blind children underwent surgery in the Child Eye Care Centres that were developed as part of the campaign, and almost 24,500 cataract operations were performed on children. Some of these children have recently been followed up.
Publications
Muhit MA, Shah SP, Gilbert CE., Hartley SD. and Foster A. The key informant method – a novel means of ascertaining blind children in Bangladesh. Brit J Ophthalmol. 2007 91 995-999. Article.
Muhit M., Shah S. and Gilbert CE. Causes of severe visual impairment and blindness Bangladesh: a study of 1935 children. Brit J Ophthalmol. 2007 91 1,000-04. Article.