ICEH co-chairs the Lancet Global Health Commission on Global Eye Health: Vision Beyond 2020
Eye health has profound implications for many aspects of life, health, sustainable development, and the economy. Yet many people continue to suffer the consequences of poor access to high-quality, affordable eye care, leading to vision impairment and blindness. This Commission harnesses lessons learned from over two decades to provide a thorough understanding of rapid developments in the field. This report charts a path forward for eye health beyond 2020, working towards a world without avoidable vision loss and where people with existing vision impairment are included and cared for.
The Commission is authored by 73 leading experts from 25 countries, and is co-chaired by Professor Matthew Burton, Director of ICEH, and Professor Hannah Faal, Professor of International Eye health at the University of Calabar, Nigeria. Twenty of the Commissioners are ICEH academic staff members, who contributed to many different aspects.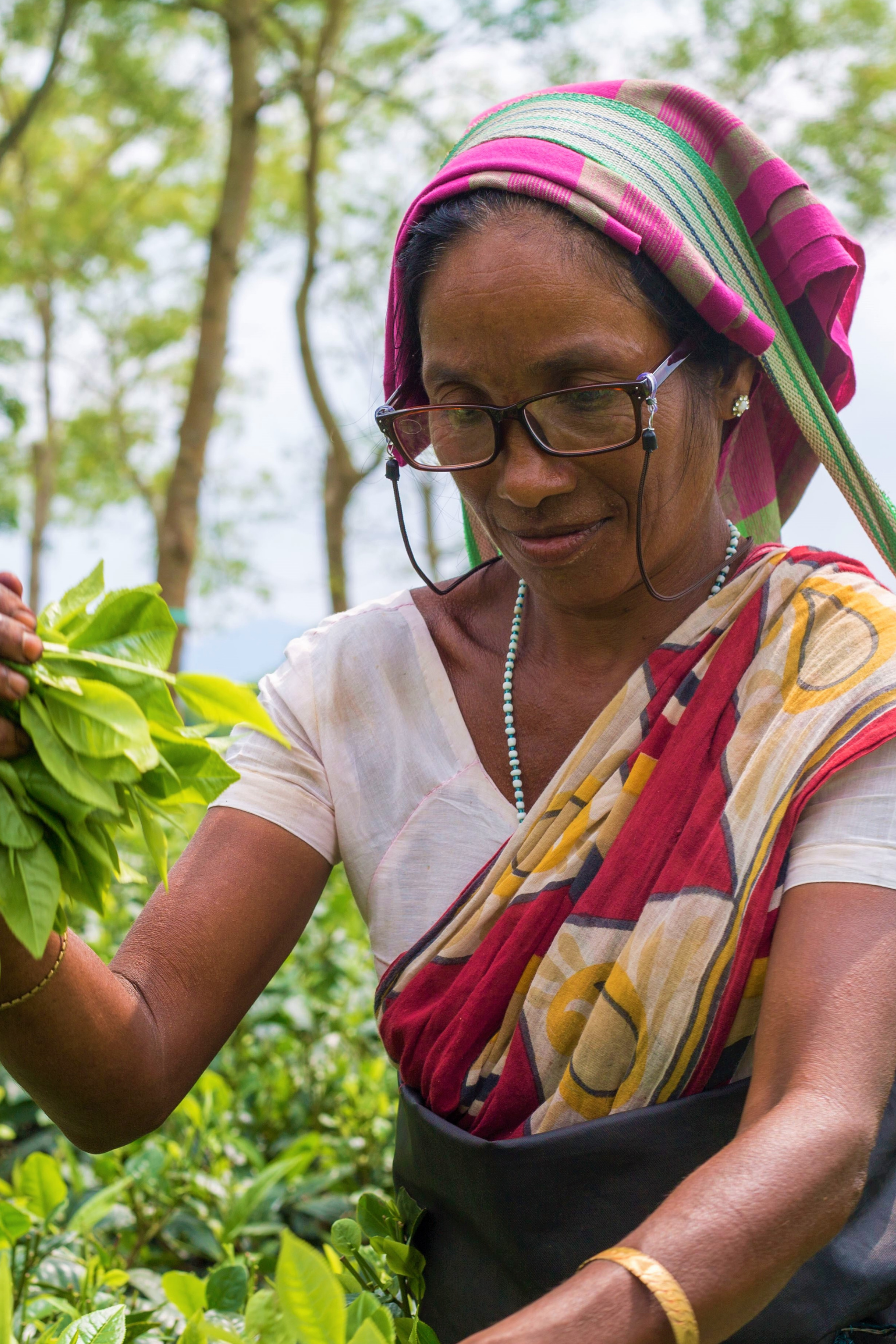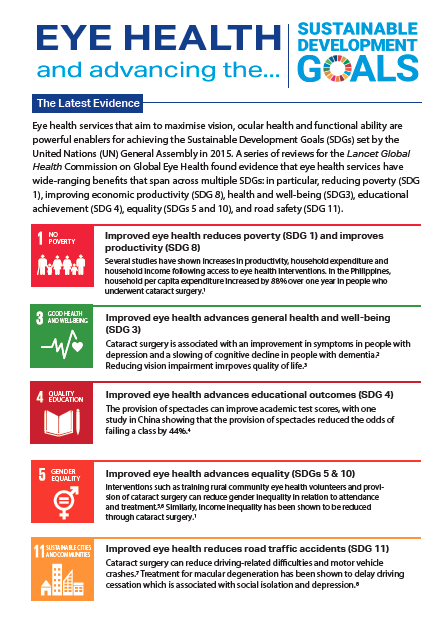 Eye Health and the SDGs Infographic
The Commission revealed that eye health is essential to achieving the United Nations' Sustainable Development Goals (SDGs). Improving eye health has a direct impact on 8 SDGs including reducing poverty, improving economic productivity and educational attainment. 
Find out more by downloading the Eye Health and Advancing the SDGs infographic:
To celebrate the launch of the report and provide further information on the findings of the Commission, ICEH hosted two webinars providing in-depth information about the topics covered. With talks from 14 authors, the sessions gave an overview of many key areas of the research.