MSc Public Health for Eye Care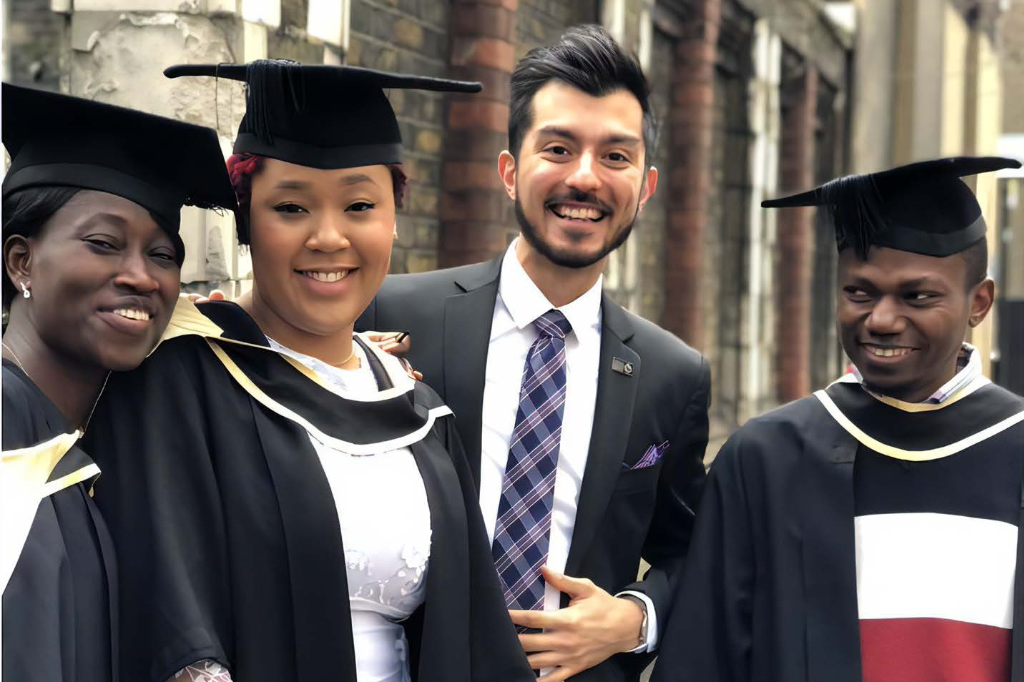 Our Public Health for Eye Care Masters (MSc) course aims to provide eye health professionals with the public health knowledge and skills needed to reduce blindness and visual disability in their setting.
What will you learn?
Students will:
Develop a public health approach to eye care services and the control of blindness in line with the objectives of VISION 2020: The Right to Sight
Acquire and apply skills in epidemiological and operational research in eye health
Adopt public health strategies in planning and managing eye care programmes
Benefit from personal development, enabling them to contribute more fully to their countries' and societies' eye health
Engage with local, national and international networks of health professionals and systems, for the prevention of blindness worldwide
Who is the course for?
You will be expected to have either:
A degree in medicine
At least a second class honours degree from a recognised university in science/health related subject.
You are expected to be a health care professional involved in eye care or to have appropriate technical qualifications and work experience.
When should you apply?
We encourage early applications and recommend applying by the end of March. However, we will consider applications until all places on the course are filled.
You need to be able to start the course on the first day of the academic year, usually in September.
Scholarships
Funding opportunities are available at various times. The majority of these opportunities start Fall of each year. Please contact the ICEH Student and Alumni Engagement Officer, Romulo Fabunan at romulo.fabunan@lshtm.ac.uk for information on funding and to be put on the Scholarships Distribution List. Those on the list will be provided with scholarship opportunities and deadlines for the upcoming academic year.
For up to date scholarship opportunities please visit the LSHTM website here. 
English Language Requirement for International Students:
To be competitive with scholarships it is advised to take an English language exam at your earliest convenience. This is a United Kingdom Border Agency (UKBA) requirement and it is needed when applying for a Tier 4 UK student visa. Please view the following link for more information and eligibility.
Course start date: September 2023
Application deadline: Passed
Duration: one year full-time or split-study over two years
I am working as Director of clinical services and Head of Retina and ROP services at H. V. Desai Eye Hospital, Pune, India which is the largest eye care centre and a post graduate institute in western India. Apart from being a clinician, I am also a trainer for cataract (phaco/ SICS) surgeries, Medical retina and retinopathy of prematurity (ROP). I train around 50 ophthalmologists every year for one of the aforementioned specialities.
I also undertake various research projects (clinical trials, public health research) as a principal investigator as well as co-investigator. I am also a recognized postgraduate teacher and guide students for their PG dissertations. Amongst my 23 publications (7 since 2016 after completing the MSc Public Health for Eye Care) I have also received 4 national, 1 state and 1 international award for my work in the field of ROP including the V.K. Chitnis Oration award, the highest honour from the Maharashtra State Ophthalmology Society for exemplary work.
I graduated at the top of my year group in 2011, and awarded the Gordon Johnson Prize for outstanding performance. In 2016, I completed my PhD on the surgical management of trachomatous trichiasis and its impact on quality of life. I was awarded the 2017 LSHTM Woodruff Medal for the outstanding doctoral thesis completed that year and won the 2019 LSHTM Director's Award for Early Career Researcher making significant contributions in their field of research and demonstrating the potential to progress as a future academic leader. In Africa, I was awarded the Mandela-Washington Young African Leader Fellow, and African Academy of Science Affiliate. I have completed four large randomized controlled trials on the management of trachomatous trichiasis and various operational researches, which have translated into WHO and National guidelines and practice in many trachoma endemic countries and participated in the development of various international and national trachoma control manuals and guidelines, including the 2018 WHO Global Scientific Meeting on Trachoma Control. I have been awarded 4 research grants since graduating (total of $447,000) and published 25 research articles in international peer reviewed journals. I have also established a non-profit non-governmental comprehensive eye care research and training institution in Ethiopia that will generate concrete evidence and train health professionals to build an independent sustainable eye care service to alleviate the huge burden of avoidable blindness in his country Ethiopia.
Since finishing the MSc I accepted a position as an Assistant Professor of Ophthalmology at Emory University where I am involved in clinical care, resident education and research. Since that time I have been promoted to Director of Global Ophthalmology where I oversee projects in 6+ countries as well as the US. I am involved in research projects involving resident education and curriculum development, health systems assessment and ocular effects of HIV. I have created a local Georgia coalition of eye care not for profits that work together to advocate for eye care services, raise awareness and provide vision screenings for the vulnerable populations of Georgia. I have been honoured by the Lions Lighthouse for these efforts with the Beacon of Hope award. I am focused on using education and health system strengthening to give local healthcare systems the tools necessary to prevent blindness in their communities. I am dedicated to ophthalmic education so that we are creating future leaders that consider the whole patient and the whole health system in their clinical work.