Providing the evidence and data needed to provide effective eye care in Nigeria
Nigeria is among the ten most populated countries  in the world. Despite its size there had been no earlier national estimate of the prevalence and causes of blindness and visual impairment before the Nigeria national blindness and visual impairment survey was conducted between 2005 and 2007. Six collaborating institutions took part and ICEH provided technical guidance for the survey design, provision of training, external supervision of the survey activities, data analysis and report writing.
As a result, for the first time scientifically valid data are available for the entire country providing the epidemiological evidence and data needed for eye care planning, priority setting, advocacy and for measuring the impact of service delivery in Nigeria. The data also contribute towards the global database of blindness, which is being used for global planning, advocacy, resource mobilisation and to monitor VISION 2020 initiatives.
Overview
The National Blindness and Visual Impairment  Survey in Nigeria was conducted in 2005-2007
 Multi-stage stratified cluster random sampling was used to select a cross-sectional, nationally representative sample of the population
A total of 13,599 persons aged 40+ were examined across the country
Vision loss in Nigeria
It is estimated that 1.13 million individuals aged 40 years are currently blind in Nigeria.
A further 2.7 million adults aged 40 years are estimated to have moderate visual impairment and an additional 400,000 adults are severely visually impaired.
4.25 million adults aged 40 years in Nigeria are visually impaired or blind.
Survey report
Download the survey report for more details on the survey methodology and summary findings (PDF 2.3Mb)
Acknowledgements
The National Survey of Blindness and Visual Impairment is the biggest ever survey in Africa. This huge task, which took more than three years to complete including 30 months of rigorous field work, was only possible because of the special efforts of key individuals.  We record our appreciation for the efforts made by the Federal Government of Nigeria, State Governments and local government authorities for all their support. We acknowledge the financial support of Sightsavers,  CBM and the Velux Stiftung.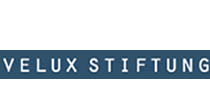 Publications
Find out more
Contact us for more information on our research.
Image credit: Clare Gilbert / LSHTM