Diabetic Retinopathy Research Projects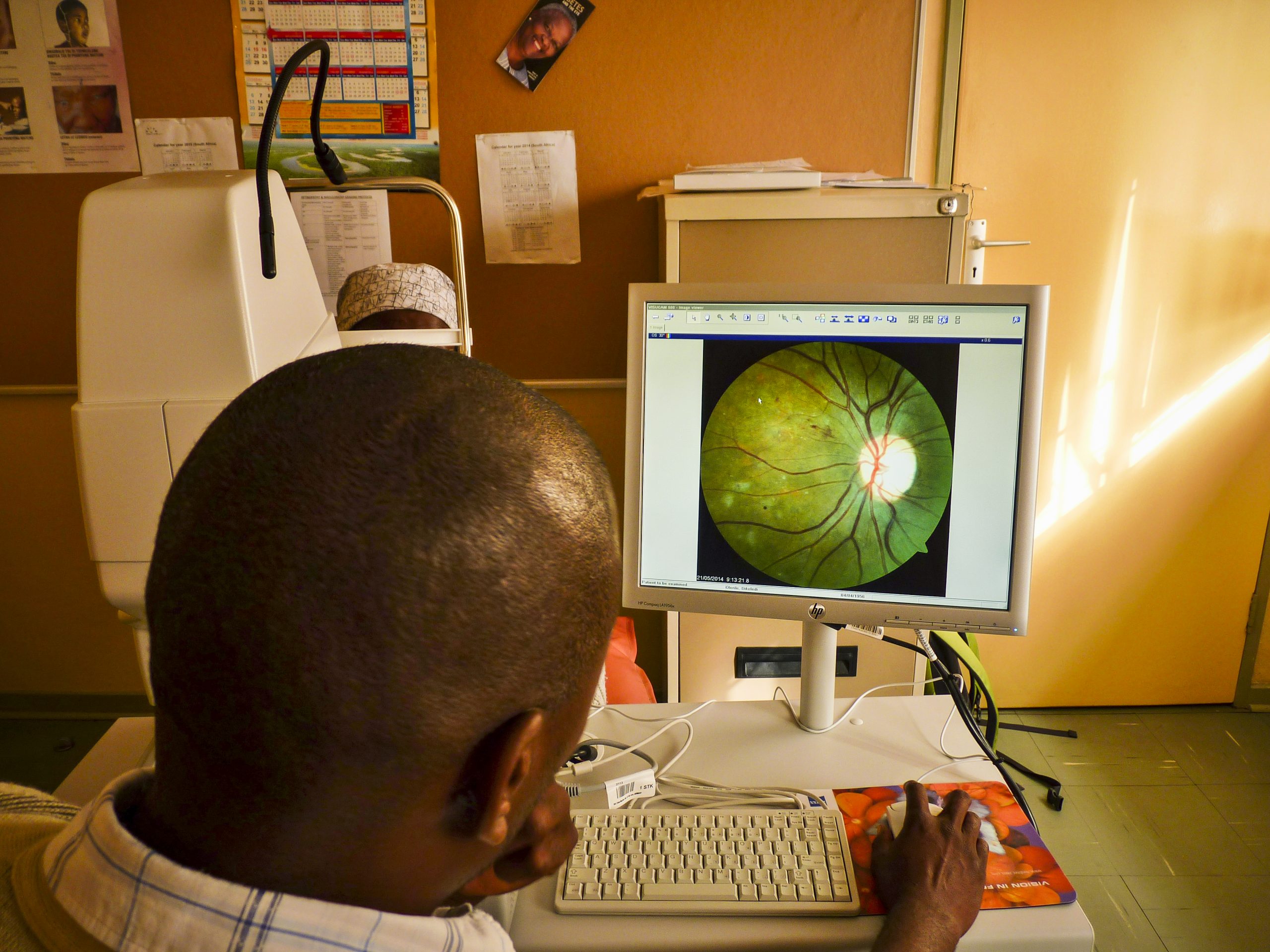 To successfully tackle Diabetic Retinopathy (DR) blindness, health systems need to have strong links between general medical services, where people with diabetes are identified and referred, and eye care services that deliver DR diagnoses and management. People with diabetes need to navigate several steps in that journey that will lead to preventing vision loss from DR.
ICEH research on DR is focused on low- and middle-income countries (LMICs), where the burden of DR is disproportionally increasing, and DR services are less developed.
Our DR research projects cover several areas. We conduct evidence synthesis to explore the interventions and practices that are already in place for screening, referral and management of people with diabetes in the context of LMICs. This has been done through systematic and rapid reviews of evidence which summarize the current published evidence on DR in LMICs.
We also conduct clinical trials to test innovative interventions which can improve the different steps on the journey of a person with diabetes towards visual loss prevention. Examples of this are the use of peer-led interventions to increase the uptake of dilated retinal examination or the use of artificial intelligence supported interventions to increase the uptake of eye clinic attendance from screening programmes.
Our research also generates evidence arising from the real-life implementation of large scale DR programmes, like the Trust India programme or the DR-NET which includes over twenty DR programmes in Africa, Asia, Pacific and the Caribbean.
DR in Kenya: Assessment of Services to Improve Access 
The purpose of this PhD is to provide evidence on the factors and interventions for promoting access and utilisation of services for DR. 
This study aimed to assess the feasibility of integrating DR screening (DRS) services into free public sector health care in Sri Lanka.
DR in India: The Queen's Diamond Jubilee Trust DR Project
The objective of this initiative was to pilot integrated models of comprehensive, sustainable and replicable DR care embedded in the public health system.
Informing practice and policy in low-resource settings: Rapid reviews of the DR evidence
The aim of this project was to identify, critically review and combine the published evidence on interventions that work for the management of DR in LMICs.
Artificial Intelligence-Supported Diabetic Retinopathy Screening in Tanzania: A Randomised Controlled Trial
This project will randomise persons eligible for DR screening to either the standard service model or an artificial intelligence (AI) supported screening model which provides an immediate diagnosis and therefore allows point of screening patient counselling.