Retinopathy of prematurity
ROP in low and middle income countries
1. Research findings
2. Initiatives for control
Retinopathy of prematurity (ROP) is an increasingly important cause of potentially avoidable blindness and vision impairment in children, particularly in Asia. Control entails improving the quality of neonatal care, and early detection and treatment of sight threatening ROP. Recent publications include the following.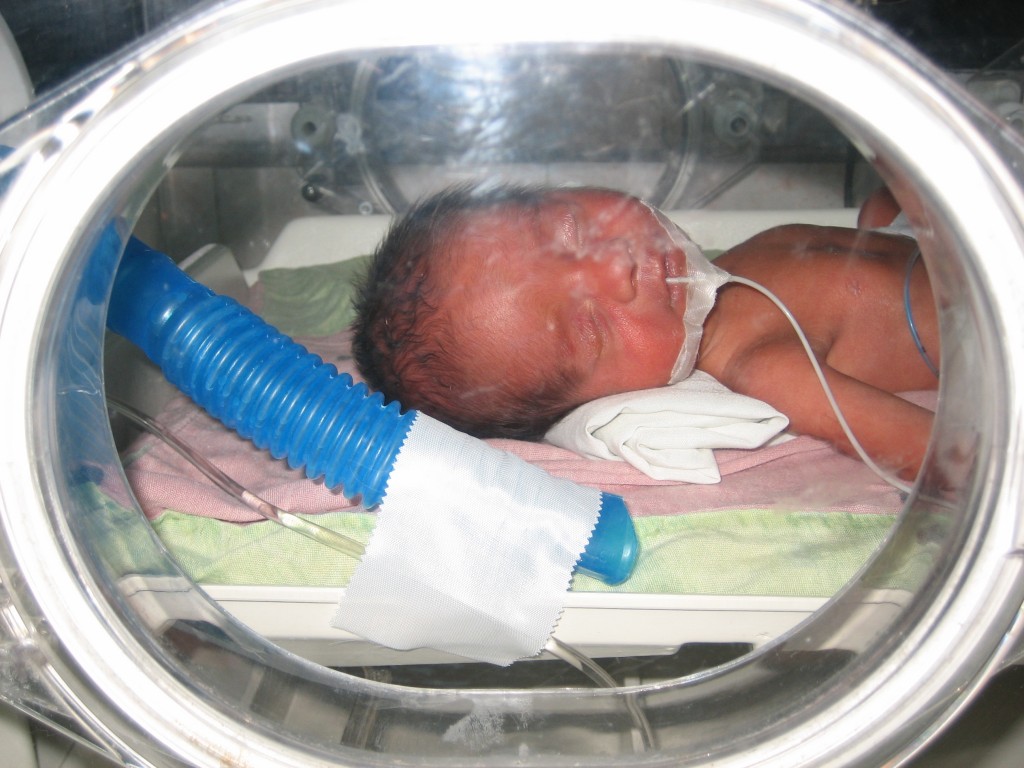 Publications
Supporting initiatives to integrate control of visual loss retinopathy of prematurity control into existing health systems in India
India has the highest number of preterm births of any country, and the Ministry of Health is scaling up District level Special Newborn Care Units across the country to address this need. The survival of preterm infants is increasing as a consequence but they are now at greater risk of blindness from ROP.  It is estimated that up to 15% of infants receiving neonatal care and who weigh less than 2000g at birth develop the "sight threatening" form of ROP which requires treatment. Once vision has been lost from ROP it usually cannot be restored, but much can be done to control blindness from ROP by improving the quality of neonatal care, and by the early detection and treatment should sight threatening ROP develop. However, at the moment screening/detecting and treating ROP is not an integral part of services for care of the premature newborn in the government sector.
The Queen Elizabeth Diamond Jubilee Trust, who are supporting initiatives for the control of avoidable blindness across the Commonwealth, are supporting a large scale programme in India where the goal is to integrated initiatives for the control of visual loss from ROP into existing health systems. Staff at ICEH are playing a major role, providing technical and managerial input.
A National Summit on Retinopathy of Prematurity was held in 2013, and a National ROP Task Force has been established. Four Technical Working Groups have been established, and model programmes for the detection and treatment of sight threatening ROP will be implemented shortly in States which have been selected for Trust support.
Visit the Queen Elizabeth Diamond Jubilee Trust website
Download the Retinopathy of Prematurity Summit Hyderabad, April 12-14th 2014 Report (PDF)
Download the Delhi  Retinopathy of Prematurity Declaration (PDF)
Image credits: Top, Ophthalmologist screening a preterm infant for ROP, with the support of nurses, in a neonatal intensive care unit in Brazil. Middle, Preterm infant in an incubator receiving unmonitored oxygen via the blue tube. Clare Gilbert.